Join The Hmm
The Hmm is a growing network for internet cultures. We're based in Amsterdam. There are plenty of ways you can get involved with us :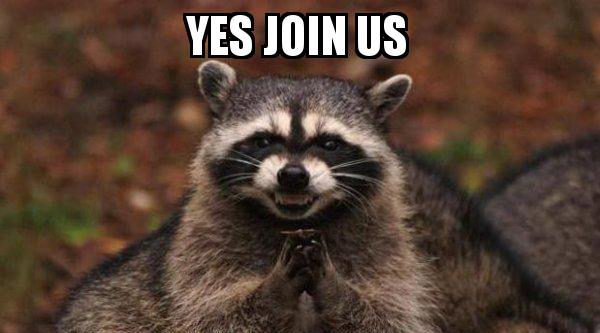 Volunteer
We're always looking for people to help us sell tickets and check people off the guest list at our events. In exchange for your help, you & a friend get free entrance to the event. Send us a quick message if you're interested in helping us out! Our events take place mostly in Amsterdam between 8pm and 10pm.
Take over our Instagram
Under 20? Great! Use our Instagram account to explore one of our topics or become a live reporter at one of our events. Send us a message on Instagram if you're interested.
Present your work
Each year, approximately 70 people give 5-minute presentations at The Hmm. That's almost 6 hours of high quality stuff! Are you working on, or interested in a visual culture related topic that you think would be a good fit? Let us know! Speakers receive a small fee for their presentation.
Sign up for our newsletter
We share everything we do in a rather full newsletter. There you'll find the essay of the month, articles we read and found worthwhile, the month's best images, tips from The Hmm community members & of course our upcoming events. You can sign up to receive our newsletter here.
Join our Telegram Channel
Through this channel we wil keep you informed of viral phenomena, obscure trends and developments that you should not miss. Every week we will send you some articles that are worth reading. You can join our channel here.