The Hmm @ Roze Tanker
Fri June 15 at 20:00
In June cultural heritage expert Dyonna Benett is helping us put together a kaleidoscopic program, and throughout the month Manique Hendricks will be sharing the month's most important images on our Facebook and Instagram pages. On Friday June 15th, we're being hosted by De Roze Tanker in Amsterdam for a festive The Hmm, the last one before a short summer break. (We'll be back in September.) Join us there for 10 speakers x 5 minutes on contemporary visual culture!
Sign up for our newsletter: it's the best way to receive our news & monthly must-sees! (2 e-mails a month) Or, if you're so inclined, save the date on Facebook.
Guests
Mike Pelletier
Artist Mike Pelletier uses 3D animations to transform things that really exist (human figures or food) into something that couldn't possibly be real. A melon implodes like it's an inflatable, and people morph into transformers. Tonight he'll guide us into his surreal world. Link.

Maxime Vernooij & Desi van Driel
With their documentary "Non Stop", Maxime and Desi document the life of vlogger Diane Leeflang, known as D for Dazzle on YouTube, who decided to quit her studies a year ago in order to focus solely on her YouTube channel. The documentary shows that being a vlogger is a hard-knock life, that is rarely taken seriously. Link.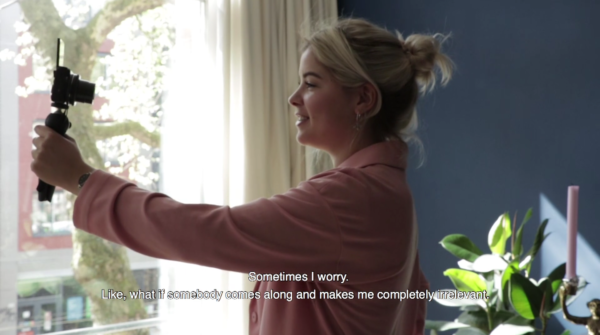 Janice Deul
As a fashion activist and founder of the Diversity Rules platform, Janice Deul wants to draw attention to our habits in fashion, and, if possible, change them. Why are young skinny white girls so prevalent on our magazine covers, and where are the middle-aged women and men on heels? At The Hmm Janice will talk about why (talking about) cultural appropriation in fashion is so problematic and about the symbolism of clothing and hair styles of which we have no idea what it means. Link
Heleen Mineur
Graphic designer Heleen Mineur tries to get a grip on the now and the new by creating her own truth; linking designed information to facts to make critical but autonomous work. At The Hmm she will talk about her way of working as well as analyzing post-truth work as a new form of communicative art/design. Link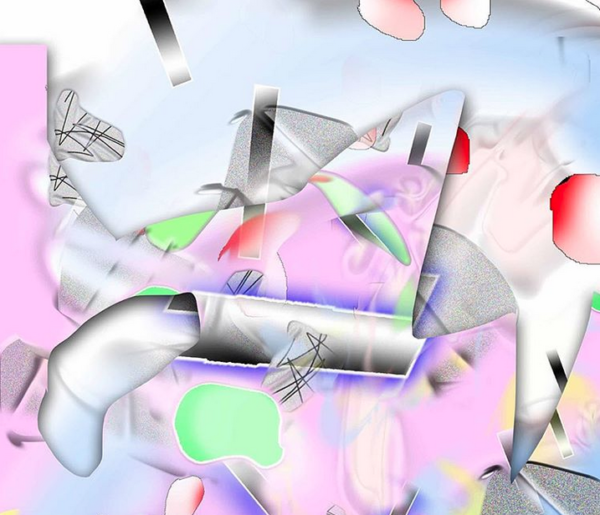 Levison Gijsbertha
Right after it's release, Childish Gambino's new track 'This is America' went viral. It was more than just a good song. The lyrics and video were loaded with shocking imagery and metaphors addressing gun violence, police brutality and black power. Graphic designer Levison Gijsbertha will join us at The Hmm for a critical analysis of the symbolism in the video and share his thoughts. Link
Lukas Engelhardt
Did you know that Google is constantly making (very subtle) changes to the design and function of their search site? By observing how users react to this, they gather information in order to optimise the site. This evidence-driven design practice was the inspiration for Lukas Engelhardt's video essay '41 Shades of Blue', part of which he'll perform at The Hmm. Link.

Britte Sloothaak
Britte Sloothaak currently works as an assistant curator at Stedelijk Museum Amsterdam. Since 2017 she has been researching her Indonesian roots and tonight she'll be telling us more about this project, 'Stille Indo's', which touches on themes such as identity, speech and silence, and the interpretation of the past on the basis of various art collections in the Netherlands. Link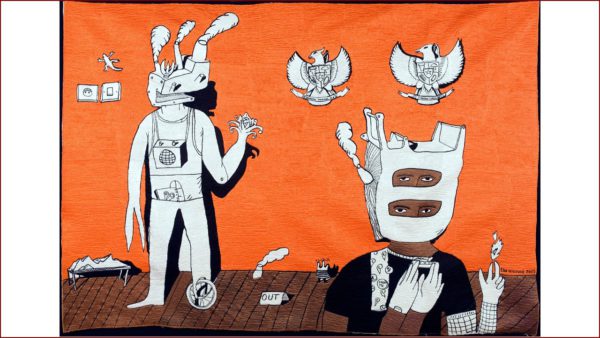 Richard Kofi
As an artist and exhibition maker, Richard Kofi is interested in how visual culture is produced. In 2017 he put together an exhibition at the Tropenmuseum about the history of slavery from the perspective of black people instead of the usual white perspective. It was a way to stimulate a conversation about the inequalities in our society. Link.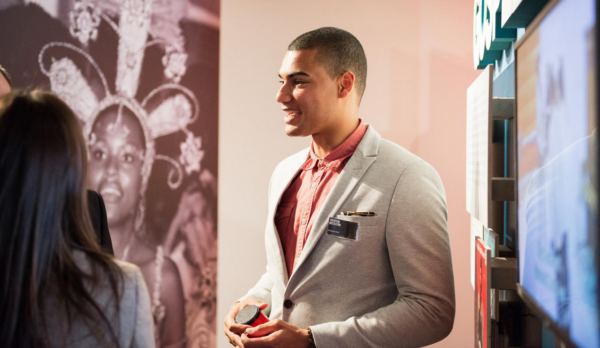 Carmen Dusmet Carrasco
Carmen Dusmet Carrasco is graduating from the graphic design department at the KABK, and like many students, finds herself asking that nagging question: what comes next? But also: How do you make a living from your practice? Should I get a side job? In her project "Good News" she explores the promised land of being a successful designer and the role funding infrastructures play. Link.

Nóra Békés
What if the recent history of a country is willingly forgotten? In post-communist Hungary this leads to a lot of uncertainty and politicians using narratives for their own agendas, says graphic designer Nóra Békés. She turned to archives and the visuals she found there in order to understand the history of her motherland. Link.
Date: Friday June 15th
Time: Doors open at 20:00, we start at 20:30
Location: De Roze Tanker in Amsterdam Noord (Noorderpark)
Tickets: €8 (only available at the door)