The Hmm @ Stadsschouwburg
Tue Nov 6 at 20:30
In November pop culture scientist and podcaster Linda Duits is helping us put together a surprising program, and throughout the month image researcher Elki Boerdam will be sharing the month's most important images on our Facebook and Instagram pages. On Tuesday November 6, we're being hosted by the beautiful Stadsschouwburg Amsterdam for a new The Hmm. Join us there for 10 speakers x 5 minutes on contemporary visual culture!
Sign up for our newsletter: it's the best way to receive our news & monthly must-sees! (2 e-mails a month) Or, if you're so inclined, save the date on Facebook.
Guests
Jules de Keiser
Image-creator and writer Jules de Keiser is fascinated by digital visual culture (especially in combination with language). It brought him a new hobby (or addiction?) 👉 Instagram. At The Hmm he will share a collection of his created or found Insta-gems 💎 with us. Link

Sjoerd ter Borg
Can technology tell the future? In his latest film project Beach Umbrella (파라솔) artist Sjoerd ter Borg shows how technology can be used to examine urban developments. By using Street View archives 🗺 of companies like Google, Kakao and Naver, he categorises the city of Seoul and traces its history of gentrification. Link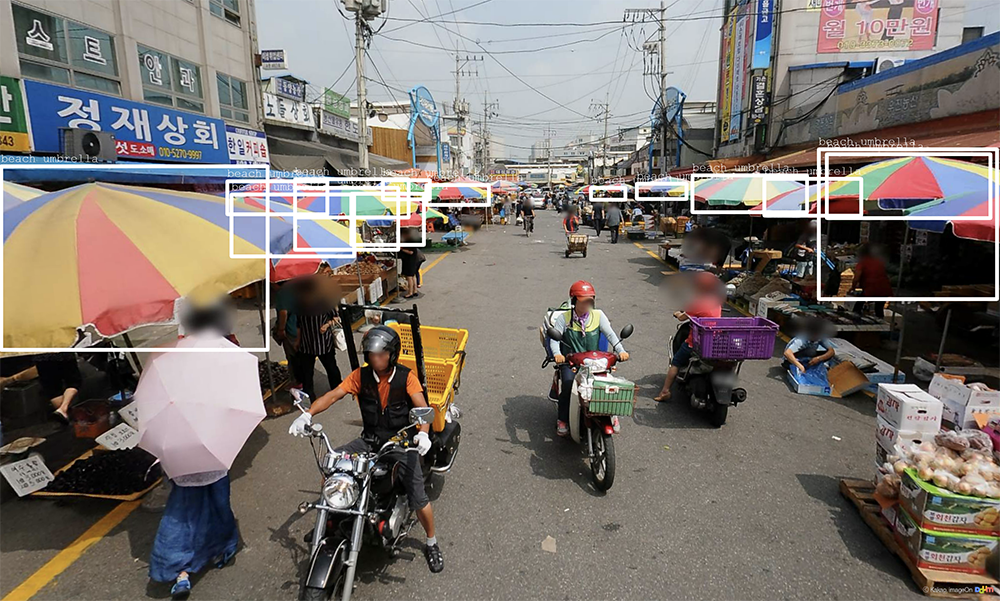 Joe McNamee
At European Digital Rights, Joe works on policy issues such as copyright, net neutrality, freedom of expression and internet safety. Tonight he'll be joining us for a crash course in the flood of new legislation that will redefine the relationship between your art and the internet companies you rely on to share your creation.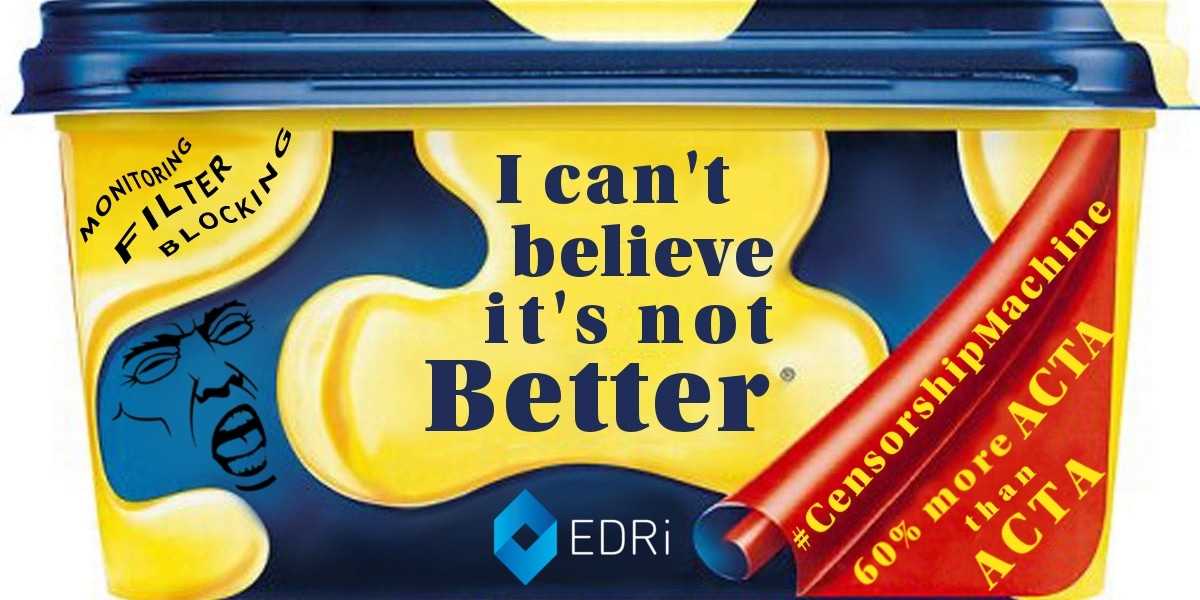 Perrine Philomeen
Inspired by hijabista's, fashionable Muslim women who wear their hijab in creative ways, visual stylist Perrine Philomeen graduated from the Willem de Kooning Academie with a photo series celebrating the hijab. With hijabs in bright colours, shiney fabrics and even one made out of socks, the garment becomes a way to express femininity, empowerment and style and thus break free of the stereotypical image of Muslim woman 🧕. Link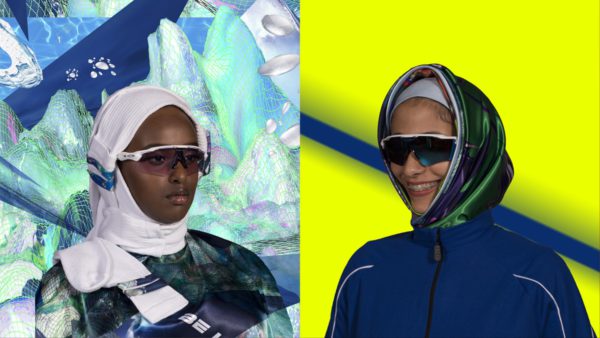 Laurens Buijs
Social scientist (UvA) Laurens Buijs will dive into the masculinity crisis of the 21st century, that we're currently facing. How is masculinity represented? How does that influence boys, girls, men and women? Why is this representation under pressure and what changes can we expect? Link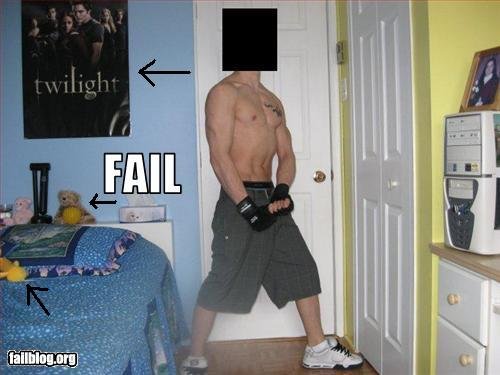 SulSolSal
Our climate is changing and our monetary system is about to explode💥 , but governments seem more concerned with power than anything else 💪. Tonight SulSolSal, a research and design studio initiated by architect Guido Giglio and designer Hannes Bernard, will show alternative learning strategies experienced through catastrophes, disasters or crises across the world. It's a project they just showed at the Istanbul Design Biennial. Link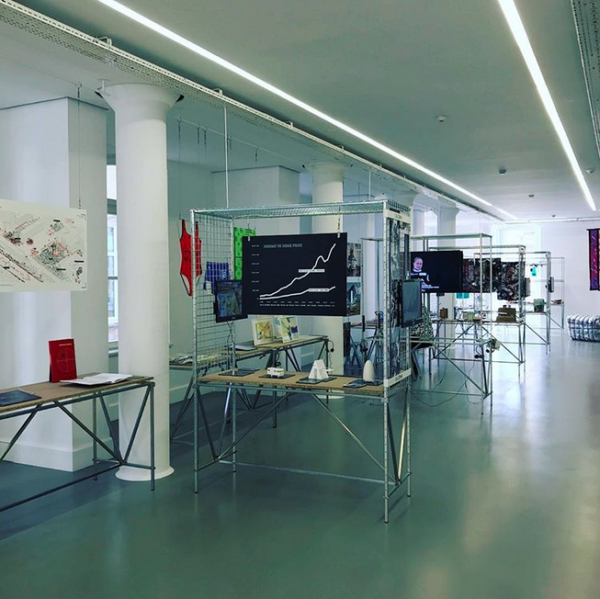 Rogier Klomp
If machines are learning, who is teaching them? With his project <BIAS> IN <BIAS> OUT designer Rogier Klomp raises awareness to our responsibility for the consequences of the biases we are embedding in the codes that control our systems. This is an urgent issue because: the more we learn about how to teach them, the better the future will be ✨🔮 Link

Carmen Felix
Carmen  is a freelance writer for, among others, &C and Veronica Magazine and former editor-in-chief of online satirical magazine De Gladiool. At The Hmm she will show, based on a collection of internet pictures, that anyone who claims that typical Dutch doesn't exist is a liar 😯🇳🇱 Link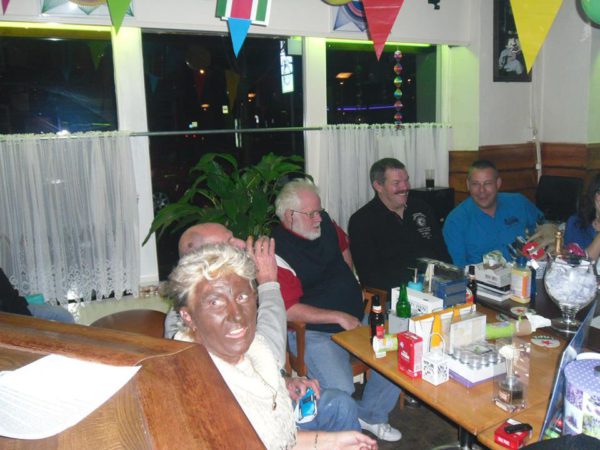 Csilla Ariese-Vandemeulebroucke
Csilla is co-founder of VALUE, a foundation that explores the ways in which video games and heritage are related. Their most recent project, Culture Arcade, was an interactive gaming exhibition. One of the things they did in the Culture Arcade was rebuild heritage sites in Minecraft 👾 Link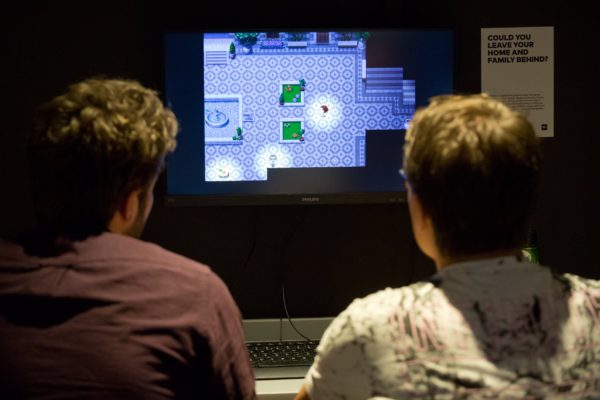 Photo by: Maarten van Haaff
Reza Kartosen-Wong
Reza is a writer and lecturer in media studies at the University of Amsterdam. He wrote his dissertion about how young Asian Dutch people form Asian identities and in particular how Japanese and South-Korean popular culture is linked to this. At The Hmm he will tell us all about it. Link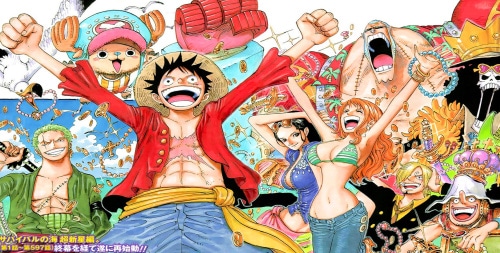 Date: Tuesday November 6
Time: Doors open at 20:00, we start at 20:30
Location: Stadsschouwburg Amsterdam, Leidseplein 26, Amsterdam
Tickets: €8 (only available at the door)