These are the images you have to see in June – by Manique Hendricks
Manique Hendricks is a researcher, writer, art historian and curator, specialized in post-internet art. She's part of the nomadic art platform Sugar Pop Institute, works for LIMA media art platform and was our image editor in June! These are the images she encountered this month and she'd like to share with you:
"This image was taken from the Instagram account @TabloidArtHistory, an amazing curated feed run by three women where images from contemporary popular culture are placed within art history. In this specific post we see a photograph of Kim Kardashian, North West and Kanye West which was published in a Vogue spread in 2014. Underneath it is Diego Velásquez's most famous painting 'Las Meninas' dating from 1656-1657. Both images depict a family portrait and contain a mirrored image. In my opinion the perfect example of life, maybe unconsciously, imitating art."
"This image is made by artist Tom Galle (@tomgalle) who makes objects, installations and images that often critique and exaggerate internet culture in an aesthetically pleasing way. The iPhone box slippers are a reference to traditional Japanese footwear. Galle is also known for his Netflix & Chill Airbnb room, MacBook Selfie Stick and weapons in the form of corporate logo's (like a Nike knife and a MacDonalds knuckle duster)."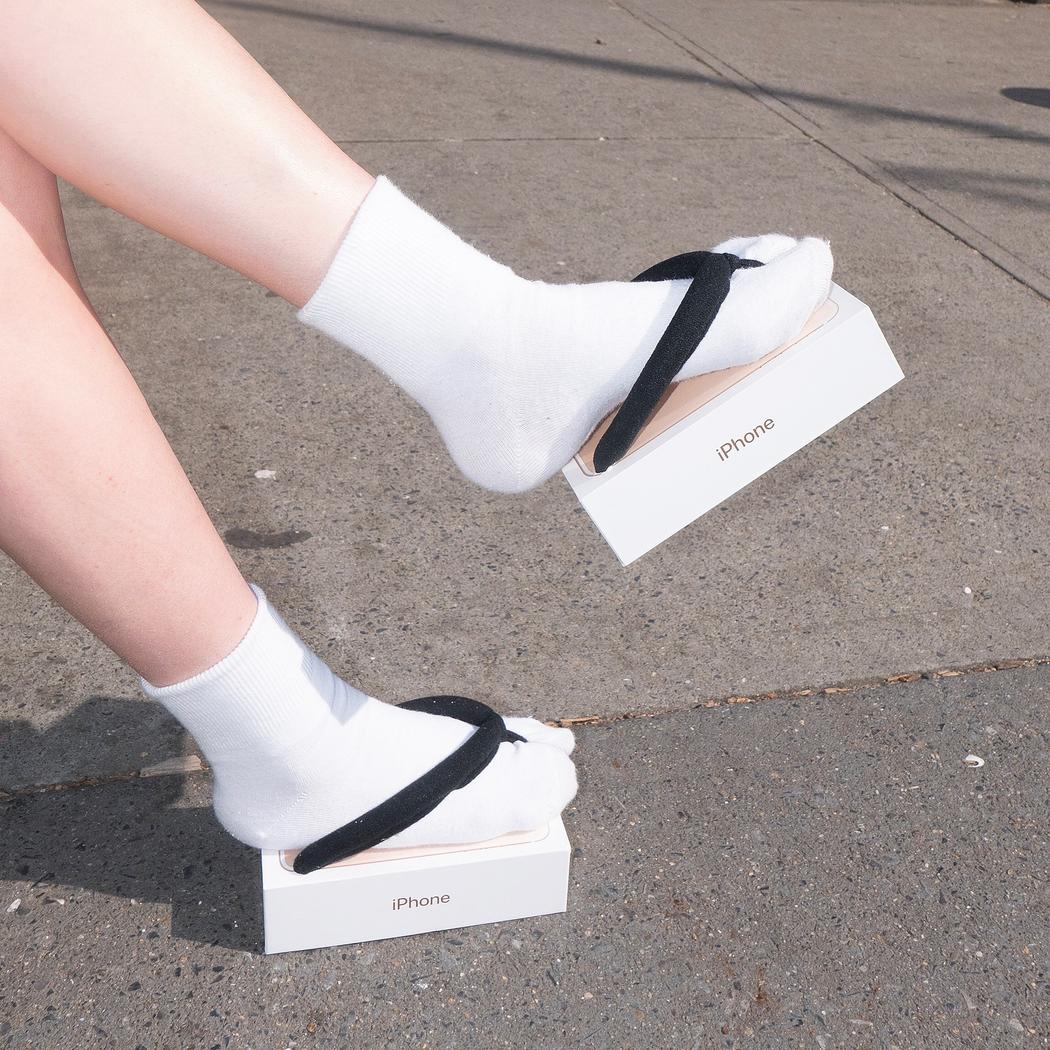 "'Heavenly Bodies: Fashion and the Catholic Imagination' was the theme of this years MET Gala and the invited celebrities where more than happy to give it their all at the red carpet event of the year. Here we see singer, songwriter, actress and producer Janelle Monae wearing a Stephen Jones hat that looks like a big glowing halo. Next to her is a close up of Giotto di Bondone's 'Ognissanti Madonna' (Madonna Enthroned). The associative visual comparison by @artgarments is spot on even though the images are made more than seven hundred years apart."
"Whenever I read the sentence 'If you wannabe my lover' I immediately hear the voices of sporty, posh, ginger, baby and scary space in my head. This meme that I found on the Instagram page @wewomenblog (reposted from @nastyfeminism), embodies the humorous way in which a lot of (intersectional) feminist oriented Instagram accounts spread awareness, activist opinions, thoughts and ideologies with their followers. Nostalgic, funny and critical at the same time."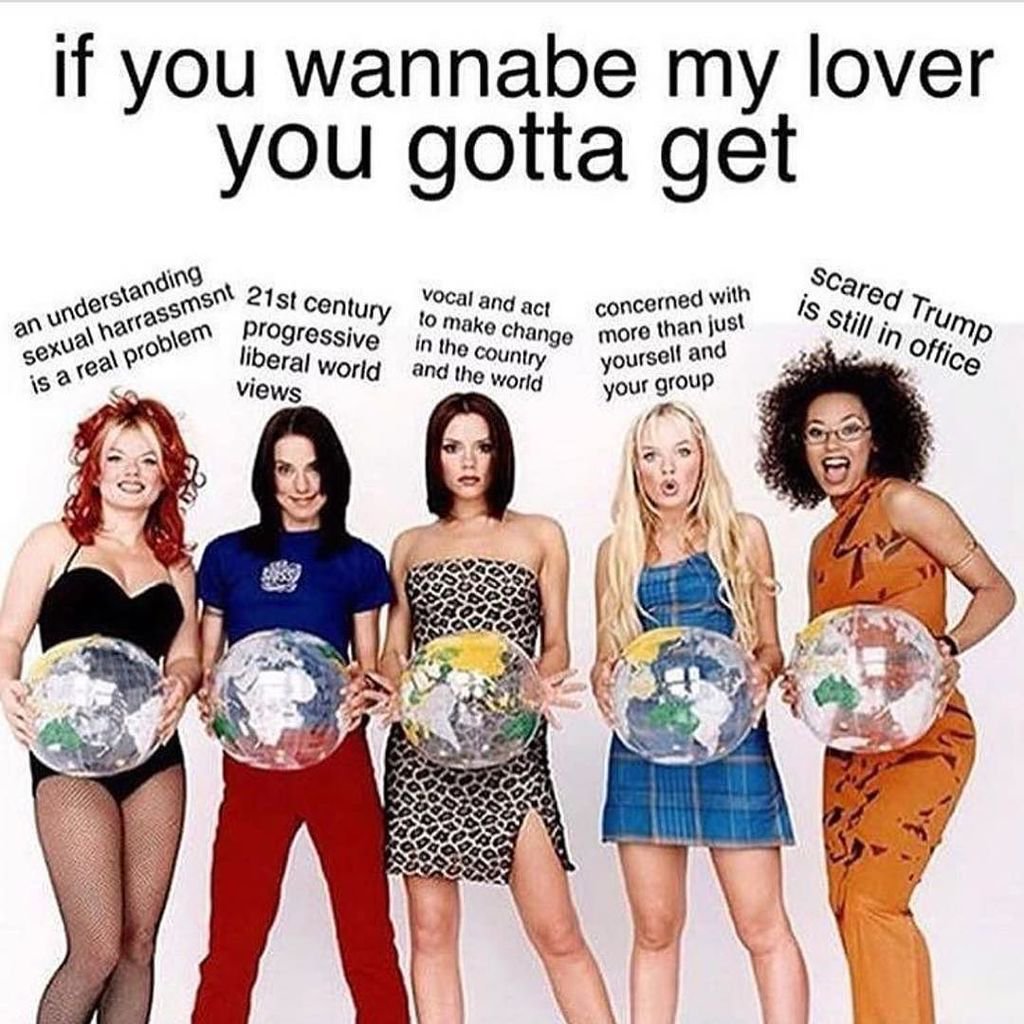 Want to receive our updates & must-sees in your inbox? Sign up for our newsletter!