The Hmm @ A-Lab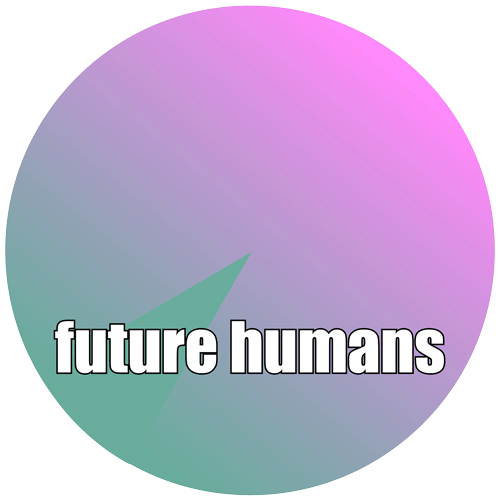 On Wednesday April 24, A-Lab is hosting a new edition of The Hmm and Rowan Blijd is helping us put together a clever program with 10 great speakers.
Speakers
Next speaker
Mellana
Twitch has developed itself over the past eight years as the forefront of video game and creative content creation, impacting the lives of creators and content consumers. Mellana will talk about the impact that Twitch has had on her, both personally and professionally.
Ali Eslami
If we were ever to live in completely virtual worlds, what would our lives look like? Ali addresses this question through the research project "False Mirror". For this project, he is designing an endless virtual city in VR in order to create possible future scenarios and challenge the visitor to imagine what life would look like. Find out more about his findings and about what practice-based VR research entails.
Link
Tjeerd Royaards
Tjeerd is an award-winning editorial cartoonist who has been published by NRC, CNN, The Guardian, the New York Times and Le Monde. He is also the editor in chief of Cartoon Movement, a global platform for editorial cartoons and comics journalism, and will be sharing his thoughts on the power of the editorial cartoon.
Link
Annika Kappner
We're happy to welcome Annika back to The Hmm. She'll be presenting her latest project, "Latent Colours of the Future Mind II". In the project she addresses the seeming disconnect between our sensorial skills and ability as humans to understand that which cannot be codified, and our desire for (informational) control. Do our fantasies of AI and neo-liberalism have more in common than we think?
Link
Derk Over
Dungeons and Drag Queens is a tabletop role playing session meets drag queen show. Join us and find out from Derk how the "game" interacts with notions of power and identity, and what the role of fantasy is in all of this.
Link
Kasper Tinus
Kasper is a storyteller and visual artist, combining classical art history with contemporary street culture. At The Hmm he'll be speaking about masculinity: why is it we define "manhood" so narrowly? And what does it even mean to be a man?
Nixon Mukiza
As a building engineer, Nixon develops grass roots ideas for and by marginalized communities within urban environments. Join us at The Hmm, where Nixon will share his fascination for the interaction between people and their environment, and speak about using photography as a tool in inclusive urban design.
Link
Francois Girard-Meunier
François is a designer, web developer and writer, and interested in questions around labor and the workspace. He'll share his thoughts on the role email plays in the lives of knowledge workers, and in particular in those of freelancers.
Link
Alida Aurora
"New age narratives" offer alternative perspectives and experiences, and are challenge the status quo. What forms do they take and why do they matter? Find out more from Alida tonight!
Link
Danae Valentina
Danae is working on a speculative-fabulation-research-for-action project that explores the future of the internet through the lens of digital witchcraft. Defining new (implementations of) technology as witchcraft, is for Danae a way to shake off a reactive position towards technology that focuses on current threats, and instead envision a future, heterotopic internet through futuristic design.
Link