27 October 2022, 20:00 CEST
METAVERSES CHA-CHA-CHA dance party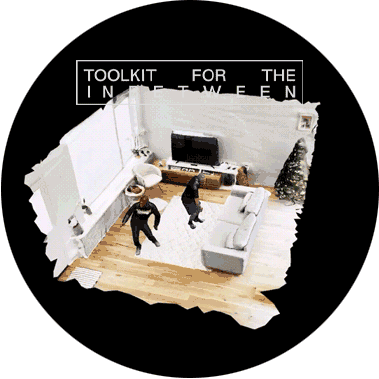 How can we take back the narrative of the metaverse, which companies like Facebook are trying to co-opt and own? The metaverse, often described as 'persistent, shared, 3D virtual spaces', doesn't quite yet exist, but that hasn't stopped big companies from trying to capitalise on it. It's this moment, when the metaverse is just coming into being, that opens up space for us to bring in our own ideas of the metaverse and shape our own 'metaverses'—embracing multiplicity and rejecting a singular definition.
During the METAVERSES CHA-CHA-CHA  dance party you'll dance your way into a new reality. Meet us at MU Hybrid Art House at Torenallee 40-06 in Eindhoven on Thursday October 27 from 19.30. Or join us online and release your virtual dancer on screen.👯‍♂️🕺🏽🥳
Expect several metaverse experiments (and experiences!). AR-guru Sander Veenhof will present three of his latest hybrid AR experiments and creative coder Babusi Nyoni is the architect of our dancing metaverses. DJ Vir the Sir will be joining on the decks and weaving together the soundtrack for the night.
To bring your METAVERSES CHA-CHA-CHA avatar to life using next generation AI, a handful of photos and several open platforms you can join one of the METAVERSES CHA-CHA-CHA workshops in Amsterdam or online on Monday October 10 or in Eindhoven on Tuesday October 11.
💫METAVERSES CHA-CHA-CHA DANCE PARTY!!!💫
Date: Thursday October 27 starting at 20.00
Time: doors open at 19.30
Location: MU Hybrid Art House Torenallee 40-06 Eindhoven.
🔮METAVERSES CHA-CHA-CHA WORKSHOPS🔮
We'll be hosting two workshops, led by Babusi Nyoni, to create your own avatar:
► A hybrid workshop, where participants can join either online or on-site will be hosted on Monday October 10, 19.30 – 21.30 at NDSM FUSE, NDSM-plein 29 in Amsterdam. Details for online participants will follow after registration.
► A second workshop, taking place on-site only will be hosted on Tuesday October 11, 19.30 – 21.30at MU Hybrid Art House, Torenallee 40-06, in Eindhoven.
Read more about the workshops here.
🎟 TICKETS 🎟
Tickets are available on a pay-what-you-think-it's-worth basis for both the workshops and the dance party event on the 27th of October. Grab your tickets right here.
🫧TOOLKIT FOR THE INBETWEEN🫧
This experimental event and workshop series is part of the Toolkit for the Inbetween, a research project and how-to knowledge base offering tools, frameworks, and inspiration for designing a successful hybrid experience where online and on-site audiences come together.The Toolkit for the Inbetween is a partnership between The Hmm, affect lab, and MU. Find out more at toolkitfortheinbetween.net