The Hmm @ De Groen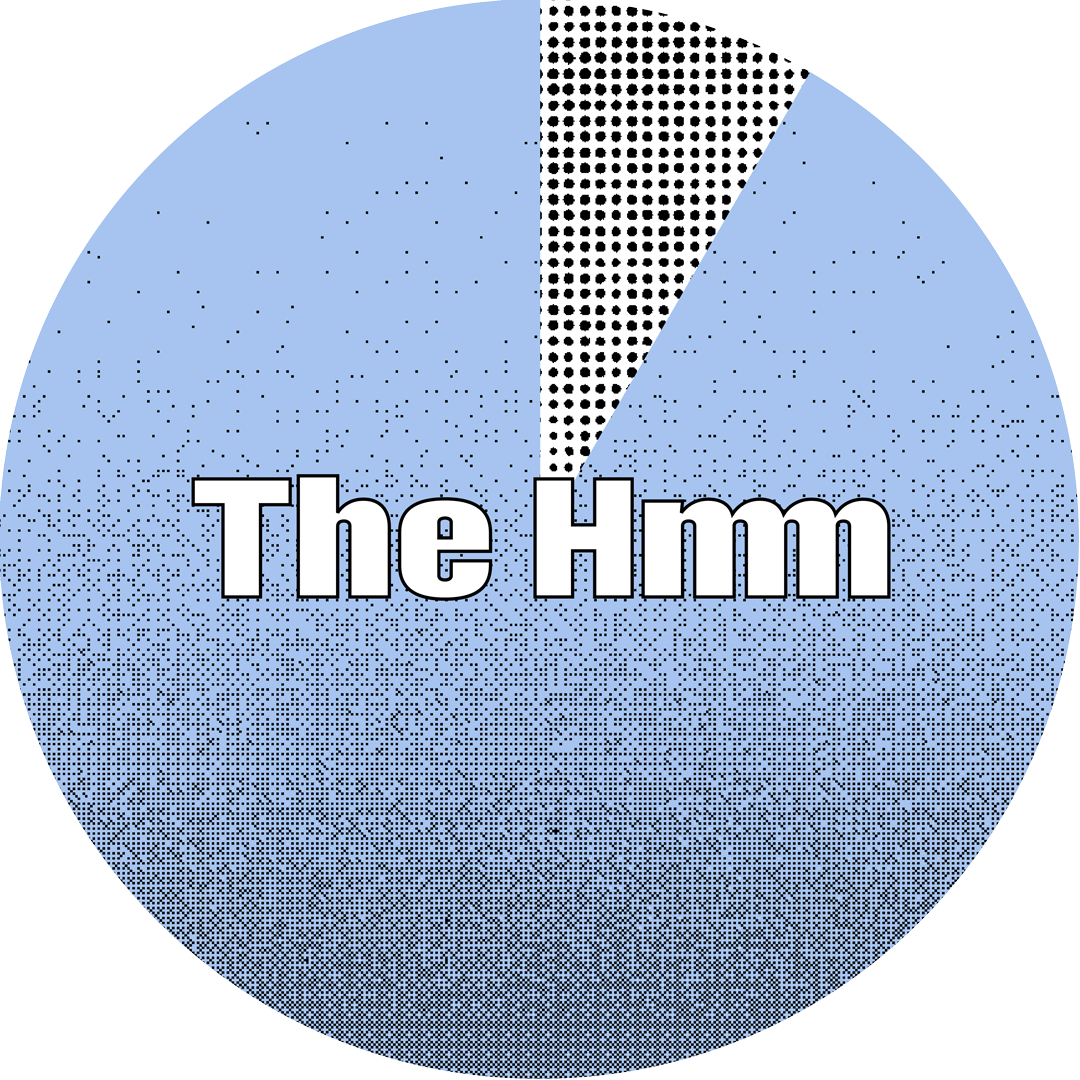 What happens when we view artificial intelligence through an occult lens? And how can we use found images to create new visuals and narratives? These questions, and many other topics, about online and digital culture will be explored on Wednesday March 22nd at Collectie De Groen in Arnhem during our next event. This evening we'll be joined by eight researchers, artists, and designers who will take us on a high-speed ride through the latest developments and technologies the internet has to offer.
Donna Verheijden has helped us put together a great program as our guest curator for this event. She is a multidisciplinary maker, researcher, and educator, with a strong focus on video art. Her work combines remix, collage, and found footage, and often incorporates digital heritage material and online video content to create new narratives.
Can't join us in person in Arnhem? Or just want to watch from the comfort of your own laptop? You can also buy a ticket to join The Hmm @ De Groen online via our livestream website. Since all of our events are hybrid, you can decide to join us online or on-site.
Date: Wednesday 22 March 2023
Location: Collectie De Groen, Weverstraat 40, Arnhem
Entrance via the alley between Collectie De Groen and LOFT, or via the backside at Kleine Oord next to the Bartok Park
Doors open: 7:30PM CET
Program starts: 8PM CET
Tickets: on-site €8,- (SOLD OUT) / on-site student discount €5,- (SOLD OUT) / online livestream €5
👀 Watch back our event here: https://live.thehmm.nl/d3gro3n026
Speakers
Next speaker
Merel van Kesteren
In the current information age, we must question the digital material legacy we leave behind and how we relate to its networks. Merel is a graphic designer with an interest in art direction, interaction design, and writing. She will be joining us to talk about digital reincarnation, the aura of digital objects, and the responsibilities of individuals to hack the systems within hybrid network topologies. Link
Lieke Wouters
Occultism, bulging with magic and mysticism, seems to be diametrically opposed to artificial intelligence. As an exact science, this technology is mainly seen as neutral, with objective output and innovative working methods. What can we learn from artificial intelligence and other technologies when we analyse them through an occult lens? What is obscured and what is being summoned? Lieke is an art historian and curator, focused on the intersection of art and digital computation. Tonight, she will share her fascination for magic and technology. Link
Xiaoyuan Gao
What are the narratives hiding in found imagery? How do captions influence images and vice versa? Xiaoyuan is an image-maker and graphic (and occasional type) designer. She explores the possibilities of found images and tries to make sense of nonsense, and nonsense of sense. She will take us on a journey from finding images to implementing them in order to create new visual narratives, and explain the connections between images and their textual counterparts. Link
Marijke Goeting
It's critical to reflect on our developing culture around algorithmically created images. Marijke is an assistant professor in media and design theory. Her PhD dissertation Fast, Fluid, Fragmented: Art and Design in the Digital Age examines how the work of contemporary artists and designers allows us to reflect critically on the sociocultural effects of digital media and technology. In her presentation, she will juxtapose the ever-growing universe of AI-generated imagery with the infinite Library of Babel, written by Jorge Luis Borges in 1941.
Isaac van den Aker
Isaac will tell us about his collection of GIFs, and how he collects them. Their often weird and insignificant appearance piques interest in who made them, why they were made, and how they are used. According to Isaac, the bests GIFs are found in the depths of the internet, on old personal websites, where their location gives context to their expression. Searching for these images helps him discover these hidden gems, and is a practice in curating and archiving.
Idil Galip
How people construct meaning with and around internet memes is the guiding purpose of Idil's work. She founded and runs the Meme Studies Research Network (MSRN), an interdisciplinary network for people who study memes. Tonight, she'll be joining us to speak about deconstructing memetic irony. Link
Werkplaatsellectuals
Werkplaatsellectuals is a shitposting, memesharing Instagram account run by master students of the graphic design program in Arnhem. Their bio simply reads "blame others". Tonight, they will chronicle their journey as a design-focused meme-page, from typography to *discourse* to critical graphic design. Link
Janine Zielman
Currently the internet hosts 1.13 billion websites, of which 82% are inactive. Although there are many reasons why all of these sites are inactive, Janine believes a big part of it is the lack of reusability. Janine is a graphic designer with a passion for coding, pushing the line between the digital and the physical world. In her presentation she will show us how to design and build a website using reusable blocks, and tell us about reusability in internet culture. Link