The Hmm @ NFF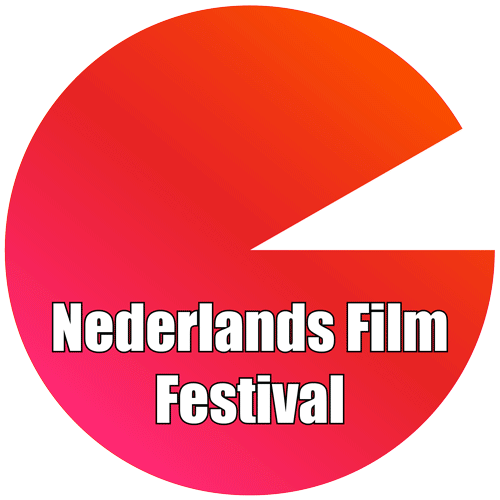 We are thrilled to be partnering with the Netherlands Film Festival to bring you a special edition of The Hmm during the NFF Professionals program on Tuesday October 1. The evening will feature 10 awesome speakers that are working, making, and thinking at the intersections of filmmaking and the internet.
In addition to our 10 amazing speakers, we have a special treat: The Social Sorting Experiment by The Smartphone Orchestra, one of the contenders for the Gouden Kalf Interactive award, will be the opening program for The Hmm.
Speakers
Next speaker
Isabel Meijering
By whispering, brushing the microphone with a make-up brush, or tapping her nails, Isabel Meijering brings her millions of listeners into an alternate universe. The sounds not only give a pleasant feeling (or even a 'braingasm'), but they can actually help fight against insomnia or depression. Isabel is one of the largest ASMR-YouTubers in the Netherlands and will soon give (the first?) ASMR concert. At The Hmm she'll give us a peek behind the scenes.
Link
Aisha Madu
Mixing a minimalist graphic design aesthetic with narrative stories and visual poetry, animation director Aisha Madu easily moves between arthouse and commercial projects. She likes to explore awkward and uncomfortable situations that are part of our everyday life and address them with humour and a touch of absurdism. For The Hmm, Aisha will be speaking about her debut animated web series Schroom">Schroom, why she's fascinated by awkwardness, and why she thinks people love to cringe online. 
Link
Seyed Hosseini
A modern day philosopher who connects medicine and art, Seyed Hosseini is juggling his bachelor's degree in medicine with his his roles as an actor, influencer, spoken word artist, and graphic artist. For The Hmm, Seyed will be speaking about TikTok, what he calls the "fastest growing, most vibrant, and incredibly creatively enabling social platform". He'll uncover the secrets to success on TikTok and how to leverage the platform for supporting the mental health and resilience of kids.
Link
Paddy Leerssen
How do recommendation algorithms like YouTube Autoplay and Facebook Newsfeed shape our digital culture and how do governments shape these algorithms? Paddy Leerssen, a PhD candidate at the University of Amsterdam's Institute for Information Law (IViR), and a non-resident fellow at Stanford University's Center for Internet and Society, will be joining us for The Hmm to talk about the politics of platform recommender systems.
Link
Bogomir Doringer
What can you learn from watching and filming dancing bodies? Artist and curator Bogomir Doringer's ongoing research project 'I Dance Alone' investigates the collective and individual dynamics of the dance floor, club culture as an empowering phenomena, and contemporary rituals of dancing. For The Hmm, Bogomir will present his research into club culture that began in 2013 with him filming clubs from a birds-eye-view and speak about the term 'Dance of Urgency', a dance that arises in times of personal or collective crises and aims to empower individuals and collectives.
Link
Clara Lezlakowski & Emily Anderson
Can you film inside a virtual world? Clara Lezlakowski and Emily Anderson are graphic design students from the south of France, currently studying at the Royal Academy of Art in The Hague. They'll be joining us for The Hmm to talk about their experiences working on a desktop documentary in, and about, the social platform VR Chat.
Link
Tamara Shogaolu
How can we promote cross-cultural understanding and challenge preconceptions through storytelling? Tamara Shogaolu, founder and creative director of Ado Ato Pictures, strives to do just that by pushing the boundaries of filmmaking and sharing stories across mediums, platforms, and virtual and physical spaces. Tamara's innovative approach to storytelling has positioned her as a leader in the field of new and immersive media, and for The Hmm she'll be speaking about the design and making process of her film Another Dream and the Queer in a Time of Forced Migration series, focusing on intersectional, interactive, and hybrid storytelling.
Link
Jean-Baptiste Castel
As a multidisciplinary designer, Jean-Baptiste Castel explores the use of software in contemporary culture by making short videos and animations. He investigates themes such as illusion, time, materiality, perspective and infinity, bringing impossible spaces into material dimensions by means of computer-generated images (CGI). For the Hmm he'll be speaking about his film Camera.1 in which the protagonist, a software camera, discovers her superpower while exploring a furnished rendered apartment.
Link
Martijn de Vliegher & Jan Waatze Schuurman
If you let YouTube's autoplay run its course endlessly, you will eventually find yourself watching PSY's Gangnam Style. Did Gangnam Style become so popular because of YouTube's algorithm? Which parameters must a video meet to be pushed ahead by the algorithm? And what is it like to work as a maker within a (self created) algorithm? Designers Jan Waatze Schuurman and Martijn de Vliegher are currently investigating this last question.
Stëfan Schäfer
Every large social media platform has a live streaming function. It sometimes results in shocking real-time images or suicides, but it also results in zillions of streams that make us laugh or give us a peek into another world. For his project 'Everyone is Live' (a live show about live streams), artist and researcher Stëfan Schäfer viewed hours of live streams. At The Hmm he will share the most remarkable live stream gems with us.
Link