The Hmm @ internet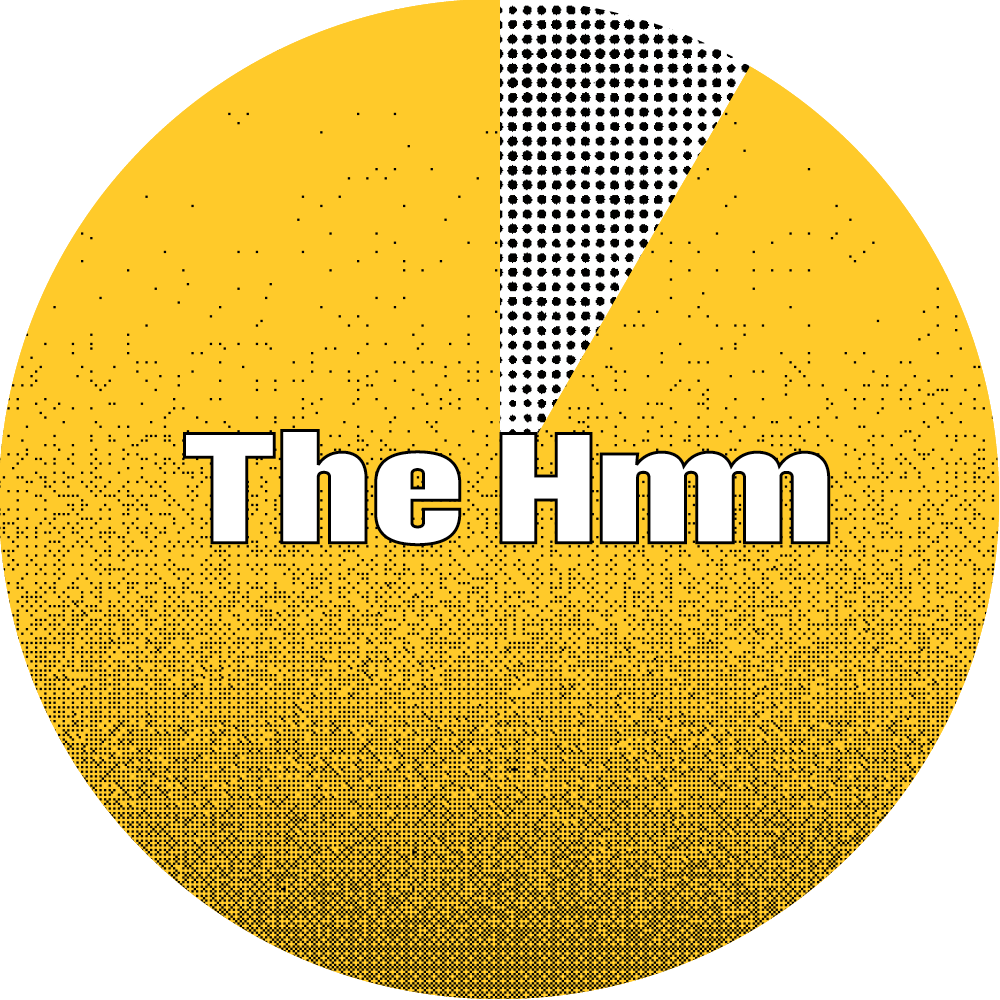 In April of last year we took our physical events online for the first time with The Hmm in Quarantine, jumping around from one video platform to the next. Tonight's event marks one year of diving deeper into the very very online spaces that we inhabit on a daily basis.
We are excited to have Mechteld Jungerius and Leana Boven, who are part of the collective Not A Playground, as our guest programmers for this edition. Not A Playground is an activist research group, collecting and reflecting on institutional critique in the (Dutch) arts, culture, and design fields.
Tonight, join us on our very own livestream, where 8 speakers will take us into their digital worlds.
And don't forget, we'll be continuing our new mini-series, Desktop Cribs, where one of our speakers will take you on a live tour through the nooks and crannies, secret folders, and strange apps on their desktop.
🌏 Joining from outside the Netherlands? You can now buy your tickets via the ticket link using PayPal. Yay! 🌏
Speakers
Next speaker
Bianca Carague
Can we bridge social impact with design and technology? Bianca is doing just that, as a designer that builds virtual worlds that bring out the best in people. She believes that transformation happens through collaboration, and has helped people through anxiety and depression using a private Minecraft server and game-specific rituals and care-based mechanics. She'll be joining us to talk about game world therapy and her project Portal's Temple, which has since scaled into a bigger server that can accommodate more people and other forms of care. Link
Silvia Dal Dosso
In the beginning of March, our newsfeeds were flooded with NFT mania, following the sale of an NFT of Beeple's work for $69 million. Is NFT value all about hype? Why are NFT marketplaces turning digital art curation into a collectable card game? Can we build affordable and eco friendly alternatives to the current NFT model? These are just some of the questions that Silvia, a multidisciplinary creative, researcher in machine learning and internet subcultures, and co-founder of Clusterduck, will try to answer tonight as she delves into how NFTs are affecting digital art and meme communities. Link and Link.
Annika Hansteen-Izora
Annika is a poet, designer, and writer, who uses poetry, design, and performance to explore themes of healing, Black liberation, afrofuturism, and queerness in their multimedia work. They were also the Creative Director of Somewhere Good, a soon-to-be released social platform that connects people of color to the things they love. Annika will be joining us tonight to talk about digital archiving, Blackness, Digital Black Face, and what it looks like to name our sources on the internet. Link
Yessica Deira
How can we use Instagram to give Surinamese women their narratives back? This is just one of the questions that Yessica is trying to answer with her project MOKSI: Negotiated Memory. Yessica's a graphic designer and DJ who experiments in re-constructing collective consciousness through design, film, sound and music. MOKSI is an ongoing live performative piece which explores the private nature of analogue archives and the fast-paced outpouring of digital productions. Yessica will be our Desktop Cribs guest of the night, giving us a sneak peek into her multi-faceted desktop. Link
Reed Berkowitz
When Reed first saw QAnon, he knew exactly what it was and what it was doing. As a game designer, he had seen it before and he had almost built it before: "It was gaming's evil twin. A game that plays people." Reed is the Director of Curiouser LLC and has over 25 years of experience designing and researching interactive experiences for companies including Universal Studios, Paramount, and Cartoon Network. Reed will be joining us tonight to talk about the gamification of propaganda and how QAnon is like an Alternate Reality Game (ARG). Link
Cengiz Mengüç
Ever wondered about Turkish Supermarket Maximalism? Cengiz, a graphic designer and design researcher from Rotterdam, will bring us up to speed with this phenomenon. He's interested in Turkish diasporic identity expressed through the visual culture and architecture of the everyday, and is currently developing new work based on his ongoing research, working together with street-level design- and advertising practices. Link
Gwen Denswil
Gwen is a certified neuro-linguistic programming (NLP) coach and started the platform Black Girl Be Safe. She finds safety, Black culture, humour, psychology, and mindset very interesting. She'll be joining us tonight to talk about why she started Black Girl Be Safe and why it's necessary to have online black safe spaces. Link
Vitor Freire
Do you want to invite a friend to a fight with words from the internet? Now you can, with Vitor's latest project "Phrase Fighter", a game-metaphor of our public conversations online. Vitor is a creative director, choreographer of experiences, and co-founder of Imagination of Things, a creative studio blending design and technology to spark cultural impact. He'll be joining us to talk about Phrase Fighter, a classic "space shooter" game with phrases algorithmically curated and filtered by some of the great and disturbing voices of our time. Link
Annika Hansteen-Izora's last slide