The Hmm @ Responsible AI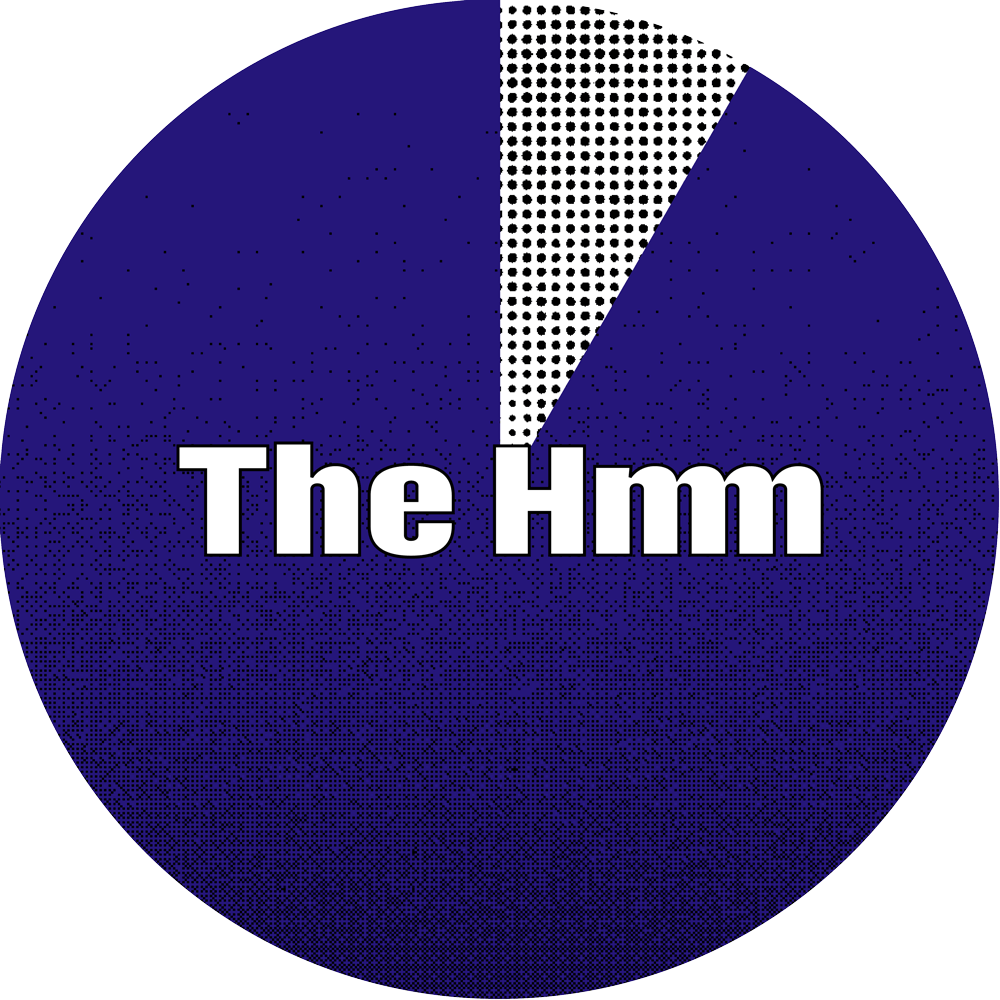 The Hmm partners up with the Responsible AI Lab of the Hogeschool van Amsterdam for a special event where 7 driven and diverse speakers, that are working, making, and thinking around the theme of 'Responsible AI', share their vision. Pascal Wiggers, associate lector Responsible AI, is helping us put together this exciting program.
AI and data-driven techniques play an increasingly important role in the design and development of software. At the Responsible AI Lab, students learn to apply artificial intelligence in practice and to be critical in doing so. How can AI be inclusive and diverse? What impact does AI have on society now? And what potential does AI offer artists? Tonight, we've invited 7 speakers to answer these questions.
**Note: This program can only be visited onsite, at
Benno Premselahuis 🏠
Rhijnspoorplein 1
1091 GC Amsterdam
Doors open at 19:30
Program starts at 20:00
Speakers
Next speaker
Raziye Buse Çetin
AI technologies reinforce existing injustices and discrimination. AI researcher and creative Raziye aims to demystify the intersectional impact of AI technologies. Tonight she'll join us for a talk about the project Dreaming Beyond AI, a space for critical and constructive knowledge, visionary fiction, speculative art, and community-organising around artificial intelligence. Link
Bart Hassink
Is anything off-limits when it comes to using artificial intelligence to enhance our day-to-day life? Bart, a Design, Art & Technology student at ArtEZ, will join us to talk about a very specific design question in that realm. Amused by the concept of sending pictures of your own groin to another person, Bart explored the wild world of dick-pics through AI. After scraping the web to gather materials, he developed 'dickpicker', the dick-pic generating website for all those who are worried about their own bodies, their online privacy, and their public image.
Mark van Koningsveld
While algorithmic decision making and categorisation influences our everyday lives, we don't often question the biases that are prevalent within these AI systems. Mark is an artist who, with his project Hokjebots, researches the ways people respond to these categorisations by letting a Tinder algorithm classify them among six stereotypes.
Anna Schjøtt Hansen
How do we make AI responsible in the media sector – and what does that look like in practice? Anna is a PhD candidate researching Responsible AI in the Media Industry at the University of Amsterdam. She will be joining us to talk about her current work-in-progress case study: the evaluation of AI systems and how value or responsible-ness is determined and by who.
Erik Peters
What anxieties do we have around artificial intelligence? What prejudices form in relation to AI? As a researcher and artist Erik questions how we can move past the innate dystopian feelings around AI and turn our gaze towards preferable AI futures. With his workshop for AIxDesign, he uses speculative scenarios to visualise these possible positive futures, with sustainable development goals in mind, to turn our fears into focus points. Link
Lance Laoyan
In the future, what influence will artificial intelligence have on human rights? And how will human rights influence artificial intelligence? With his project Transhumanist Rights, set in the year 2030, Lance explores the boundaries between humans and cyborgs, and whether cyborgs should be assigned constitutional rights. Through fictional cases, he raises ethical questions about the development and implementation of artificial intelligence technologies in the future. Link
Emma Beauxis Aussalet
Charles Darwin may appreciate evolutionary algorithms. But what else could he say about our digital environment, and the pervasive use of AI? Emma is a researcher working on AI bias, and she also has a design background. For this talk, she will speak as a designer rather than a scientist, to explore thought-provoking perspectives to trigger creative discussions. Link