9 November 2022, 20:00 CET
The Hmm ON the Metaverse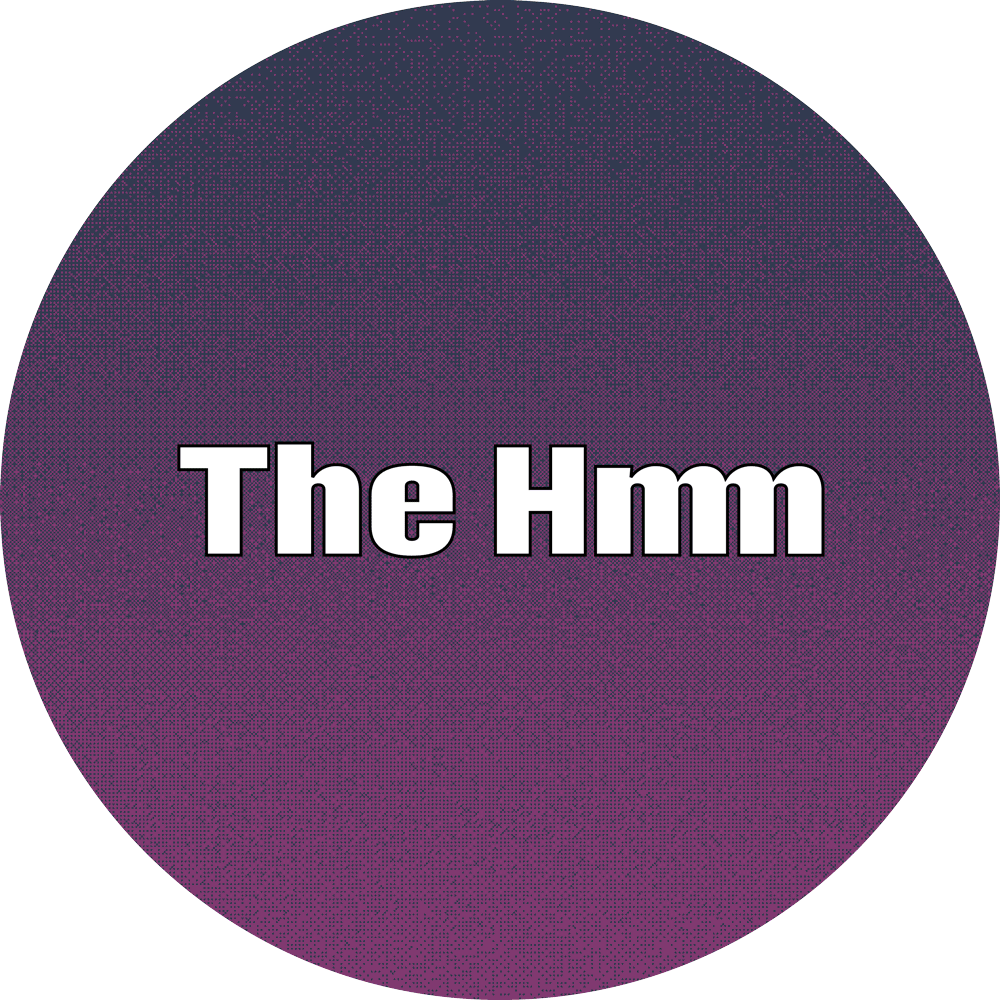 If you ask CEOs of Big Tech companies or trend watchers, the metaverse is the next phase of the internet. Both Meta's Mark Zuckerberg and Microsoft's Satya Nadella think that the next phase of the mobile internet will be the so-called 'metaverse'—a term often used to describe the concept of a future iteration of the internet that is made up of persistent, shared, 3D virtual spaces linked into a perceived virtual universe.
Currently, billions are being invested in its development by companies that benefit from a fully digital future. But while the metaverse seems to be on everyone's lips, it's not here yet. Although the concept of the metaverse dates back to the early 90s, the term gained a lot of traction and growth during the online-everything shift of the pandemic (with Paris Hilton expressing her love for the metaverse back in April 2021). But is a single unified place called 'the metaverse' even possible? Or does it require companies to cooperate in a way that isn't profitable or desirable? And what will be the ecological and material impact of using so much raw computing power to keep a parallel digital world endlessly online?
During tonight's event, together with our three speakers, we'll start to unravel these questions and try to take back the narrative of the metaverse, which companies like Meta are trying to co-opt and own. While the internet came out of public research universities and US government programs, the metaverse will most likely be developed by commercial platforms and companies. With this in mind, it's more crucial than ever that we think carefully about the kind of digital worlds that we want to bring into being. What kind of metaverse do we, as users, really want? Will it be open, privacy-secure, and decentralised? Or will just become another, even more embedded, way for companies to extract our data and sell it back in the form of advertising? Join us as we dive into the complex world of the metaverse to get a better understanding of how it is taking shape around us during this critical moment.
The Hmm ON …

The Hmm ON is a series of hybrid focus events in which we reflect on playful, serious, and sometimes disturbing developments in internet culture. The Hmm ON the Metaverse is physically hosted by Pakhuis de Zwijger (Piet Heinkade 179) in Amsterdam and can be followed on The Hmm livestream. The entrance is free, but donations are welcome (。•̀ᴗ-). We kindly ask you to register via the ticket link to secure your spot if you're joining onsite and get the livestream URL sent to you if you're joining online.
🕢 Doors open at 19.45 and our program will start at 20.00 🕗
👩🏻‍💻 You can join us online via: https://live.thehmm.nl/m3t4v3rse
💜 This series is kindly supported by the Creative Industries fund, VSB fund, and Amsterdam Fund for the Arts. 
Speakers
Next speaker
Marina Otero Verzier
At a moment with unprecedented demands for data storage and digital infrastructure, what does it mean to want to build the metaverse? Marina is an architect and Head of the Social Design Masters at Design Academy Eindhoven. She'll be joining us to speak about her latest research project, Future Storage: Architectures to Host the Metaverse, where she examines architecture paradigms for storing data and explores how reimagining digital infrastructures could meet the unprecedented demands facing the world today. Link
Babusi Nyoni
What the metaverse is, and can become, is being co-opted by Big Tech. But what would a more accessible and decentralised metaverse look like? Babusi is a self-taught Zimbabwean innovator and tech entrepreneur focused on building tools for future Africa. He'll be joining us to talk about his latest experiment—building a decentralised version of a metaverse in order to establish a framework for future, truly African, virtual worlds. For Babusi, the metaverse should be open and accessible to everyone, not just users who can afford the expensive hardware required to engage in VR experiences. Link
Wouter Nieuwenhuizen
The current narrative around the metaverse is dominated by largely utopian visions of tech companies, without a public counter narrative. Wouter is a researcher at the Rathenau Instituut, where he examines the impact of digital technologies on our society, and he's also collaborating with the Digital Society School on technological citizenship in the metaverse. He'll be joining us to talk about the manifesto published recently by the Rathenau Instituut, on 10 design requirements for tomorrow's digital society, and about developing methods to engage citizens in the future of the metaverse. Link