The Hmm @ NDSM Fuse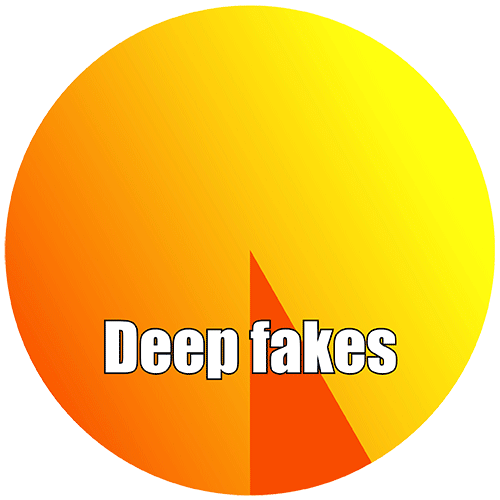 On Wednesday June 26, NDSM Fuse is hosting our last edition of The Hmm before the summer ☀️ and Femke Dekker is helping us put together an exciting program with 10 great speakers!
Speakers
Next speaker
Chris Rijksen
Using film, humour and stories, the Transketeers aim to influence the public conversation about and around gender in the Netherlands. The three Transketeers—Chris, Bart, and Jonah—are all trans*guys and Chris will be joining us for The Hmm to talk about the influence of YouTube on the (sudden) emancipation of trans*people.
Link
Lenka Hamosova
Are we standing at the verge of justified permanent suspicion against every piece of visual information? As an independent research Lenka explores the future of visual media that is detached from reality and speculates about the new design solutions necessary for processing visual information in the post-truth era. For The Hmm, Lenka will be talking about deepfakes and visual scepticism in the post-truth era.
Link
Nadine Stijns
The Anarchist Citizenship is a multidisciplinary project initiated by researcher Amal Alhaag and artist Nadine Stijns on citizenship, visual culture, and self-representation in Somaliland and its Diaspora. Together with befriended artists and creatives, Nadine and Amal investigate how Somalilanders shape their citizenship through fashion, architecture, friendship and culture.
Link
Anne Trouillet Rogers
How do people FEEL about AI as provoked by visuals they see in the mass media? Anne Trouillet Rogers, the founder of Culture A, will be speaking about her collaborative research project Is Seeing Believing?, which explores public perceptions and understanding of AI through visual media. Together with her project partner Lisa Talia Moretti, their aim is to discover new research territory in the branding, or rather, re-branding of AI.
Link
Natalie Dixon
Is the 'breakdown of our bodies into digital data points' the exclusive domain of the human? Researcher Natalie Dixon raises this question with the Quantified Cow in mind. Cows are now regularly fitted with digital devices that measure their steps, their heart rate, how many times they chew and how often they are milked. Natalie argues that at this moment of heightened farm automation, we need to take more seriously the animal extension of the concept of the digital persona.
Link
Radna Rumping & Ilga Minjon
What if we were to conduct a thought experiment and consider 'uncertainty' not merely as a state of instability or a lack of information? During The Hmm, Ilga and Radna will be talking about the Uncertainty Seminars, a series of events at Stroom Den Haag that challenge the speed and certainty of cultural production and debate and embrace doubt and hesitation as a way to slow down the forceful engines of efficiency and economic thinking.
Link
Jan Berger
The Mythical Institution is a fully-funded, internationally renowned, intensive postgraduate art education programme that aims to develop successful artists of all fields and to assist them in unfolding along an unprecedented path. Applications for the academic year of 2019/20 are now open until 01 August 2019, and Jan, a faculty member of the institution and administrator of its public affairs department, will be joining us for The Hmm to talk about the institution and what it can offer you.
Link
Juliette Lizotte
Juliette Lizotte (aka jujul0v3) is a French designer, video maker and DJ based in Amsterdam. For The Hmm, Juliette will speak about her current research on the figure of the witch, proposing an updated reading of the character of the witch as a subversive designer—acting at the crossroads of ecofeminism, fantasy, activism and digital culture.
Link
Elsemarijn Bruys
An ode to discomfort.
Link
Tina Reden
Tina is an interdisciplinary artist, whose work is collaborative, performative and dialogic. Through her work, she aims to make propositions to listen to distinct perspectives and positionalities inspired by queer- feminist and decolonial theories that disrupt modern ways of thinking, knowing, and doing. During The Hmm, Tina will be speaking about listening practices.