The Hmm @ VondelCS
Wed 04 December


Doors 19:30 Start 20:00
On Wednesday December 4th we're thrilled to be hosted by VondelCS, with interactive artist and designer Klasien van de Zandschulp helping us put together a unique program.
This month in our newsletter: Nora Welgraven will be our image curator, selecting four images that take us on a trip through her internet and we'll be publishing Ola Hassanain's essay that zooms into the urban-scape of Khartoum under the recent revolution in Sudan and speculates on the role of social media platforms. Our newsletter appears 7 times a year and you can sign up to receive it here.
Guests
Annemée Dik
With a strong sense of curiosity and a desire to know more about our world, Annemée works in the fields of documentary and portrait photography. She is interested in investigating the social systems, forms of injustice, and isolation that have manifested in the 21st century and often go unnoticed. For The Hmm, Annemée will be talking about her Tinder collection and her fascination with the combination between loneliness and Tinder imagery. Link

Babusi Nyoni
Babusi is a self-taught Zimbabwean innovator focused on the uses of Artificial Intelligence on the African continent. He is a firm believer that AI is shaping the technological zeitgeist worldwide. Among his many projects, he has created "the world's first AI football commentator" (as described by Forbes magazine), a prototype that uses AI technology to predict human displacement in Africa, and an app that helps vulnerable people move safer across South Africa. He'll be joining us at The Hmm to share how a South African party trick helped him and his team build an app to diagnose Parkinson's disease. Link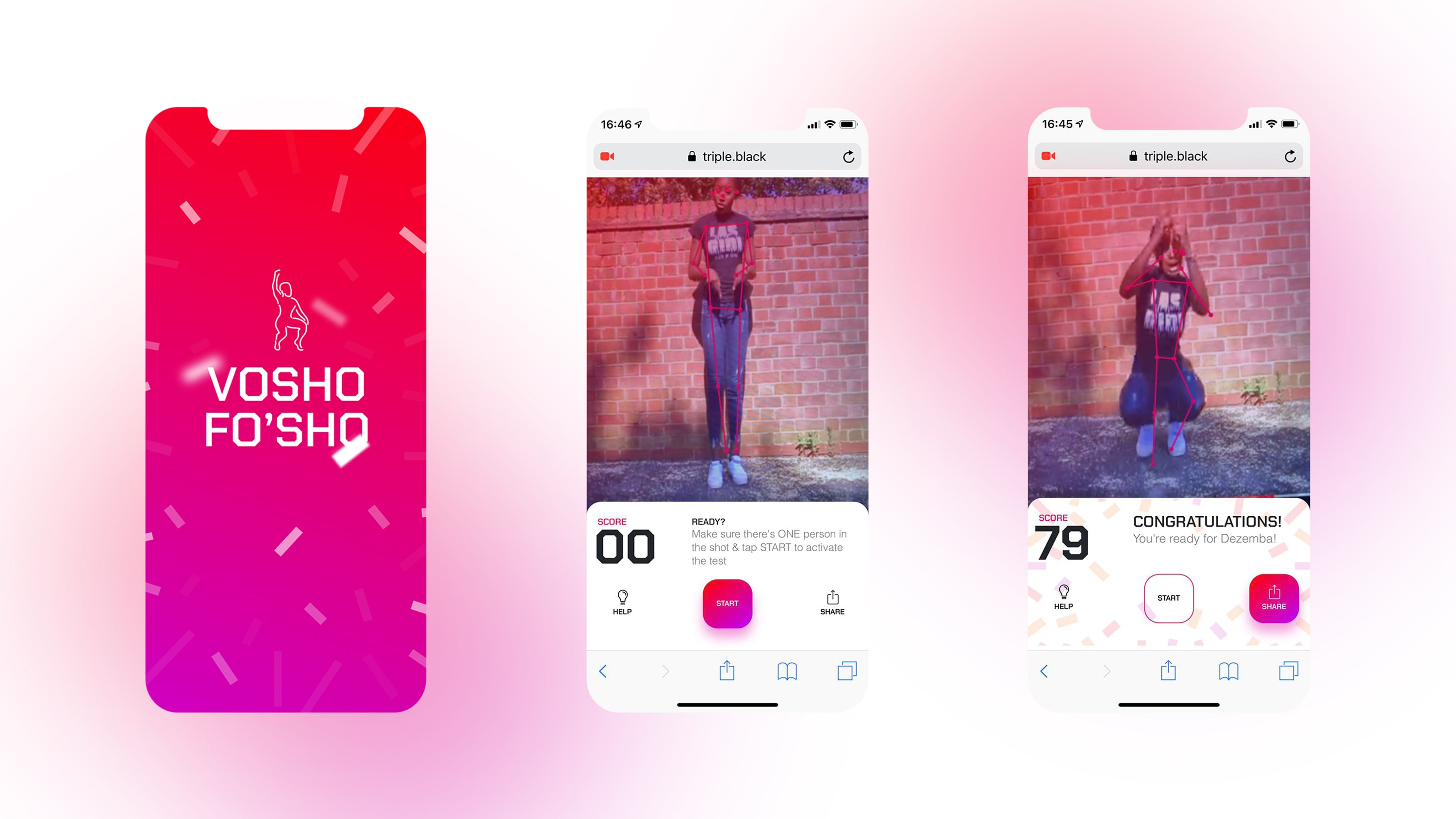 Cyril Snijders
During the day, Cyril experiments with new ways of storytelling, whether it's through VR, chatbots, smart speakers, or 3D audio; but at night, he dives deep into the world of fascinating furry fluffy felines on Instagram. Concatulations furriend, happy purrthday, let's pawty! Meowmie will bring the tunatini's and the meowgarita's! Sounds familiar? If not, then join us for The Hmm, where Cyril will be giving us a crash course on instacats in general and handicats in particular, taking us through four years of thorough research into this furry, pun-filled, world. Link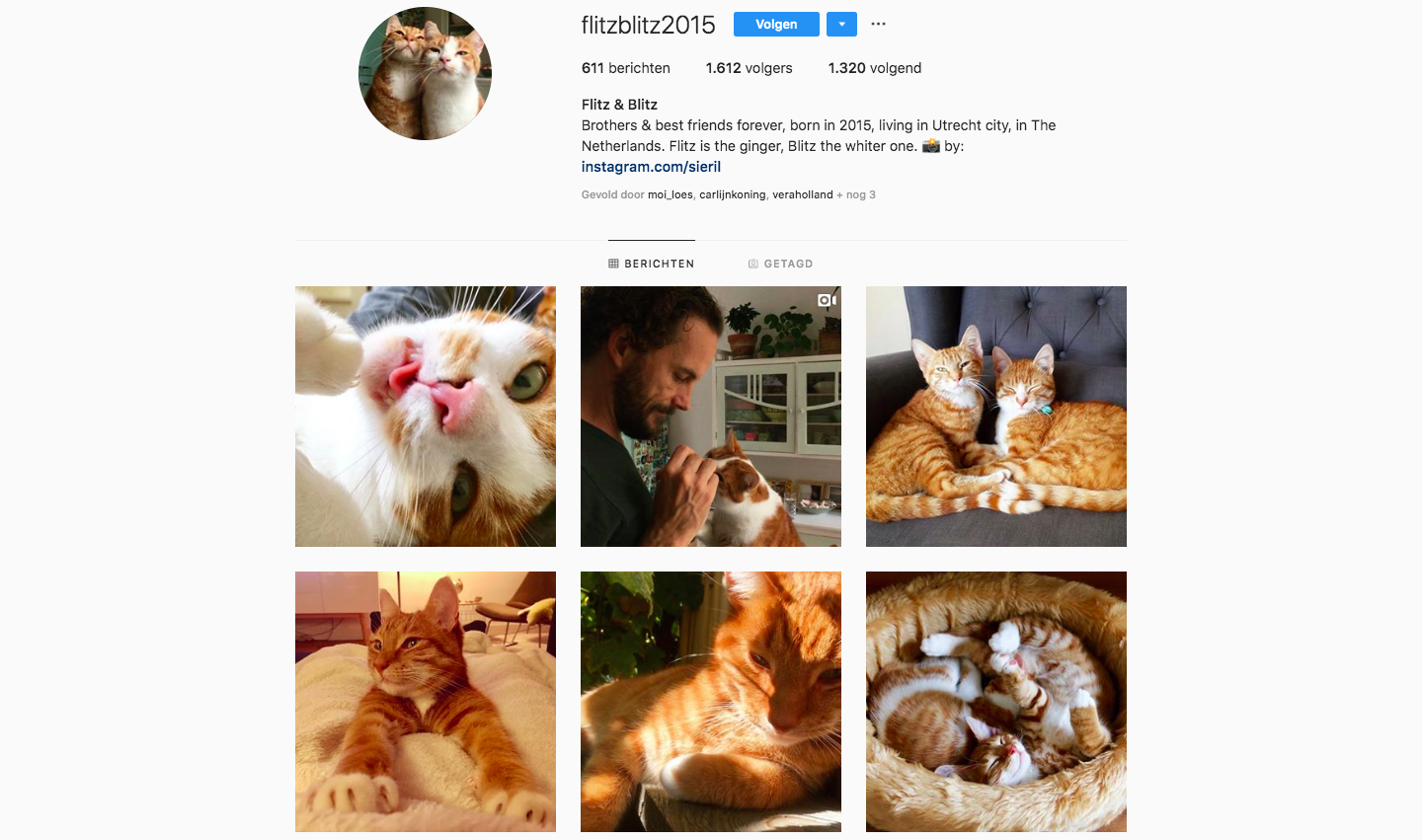 Evita Rigert
Evita is a Critical Fashion Designer who believes that critically analyzing the issues perpetuated by the fashion industry allows for an alternative perspective on the industry itself. She sees the industry's potential for change when merged with other disciplines and wants to use the platform of the institution as a playground to initiate this change. Evita will present her project "True Fake", which looks at the enormous potential of the counterfeit industry as a counter- or underground-economy. Her presentation will blur the boundaries between true and fake and invites the audience to reflect on the absurdity of mass consumption. Link

Jing-cai Liu
Over the last few months an image went viral of what was supposed to be a Hong Kong protestor wearing a special projection device that would obscure their face from facial recognition technologies. It turns out that this image was falsely attributed to the Hong Kong protestors and was actually a product design project from Jing-cai, an industrial design student at the Eindhoven University of Technology. She'll be joining us for The Hmm to talk about the Wearable Face Projector, a small beamer that projects a different face on your face, giving you a completely new appearance and protecting you from privacy violations. Link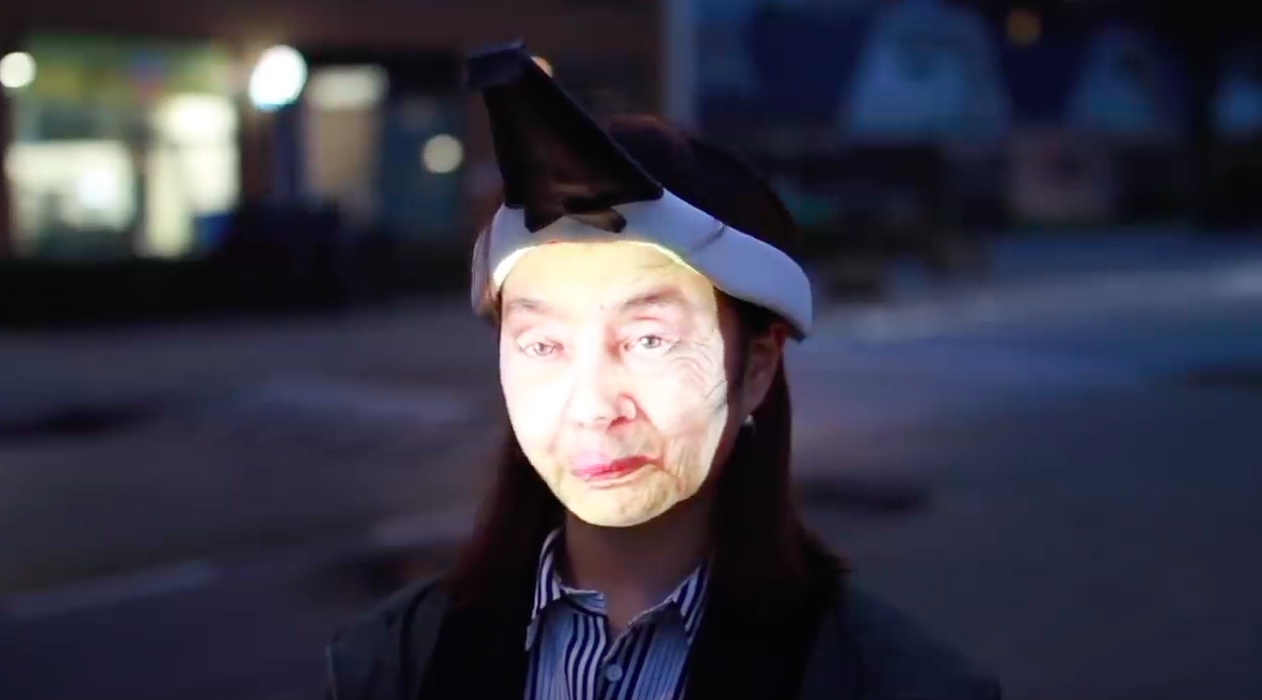 Jo Kroese
Jo is a data scientist, artist and musician whose work focuses on using technology to make the world more joyful and just. As Jobi, they use custom software to live code a proudly ecstatic mess of hard experimental pop. For The Hmm, Jo will give an introduction on how they use code to make music and even build up a song in real time while talking through the functions, tools, and processes as we go. Link

Karl Moubarak
How have spreadsheets shaped societies, economies and their world views? As a designer and researcher based in Amsterdam, Karl is interested in interfaces, semantics, technology, and representation. He'll be joining us for The Hmm to talk about the advent of the spreadsheet as a unique and powerful tool, the decisions that brought it to work and look the way it does today, and other similarly designed tools. To top it all off, he'll be introducing us to the concept of user-unfriendly design and the power-user. Link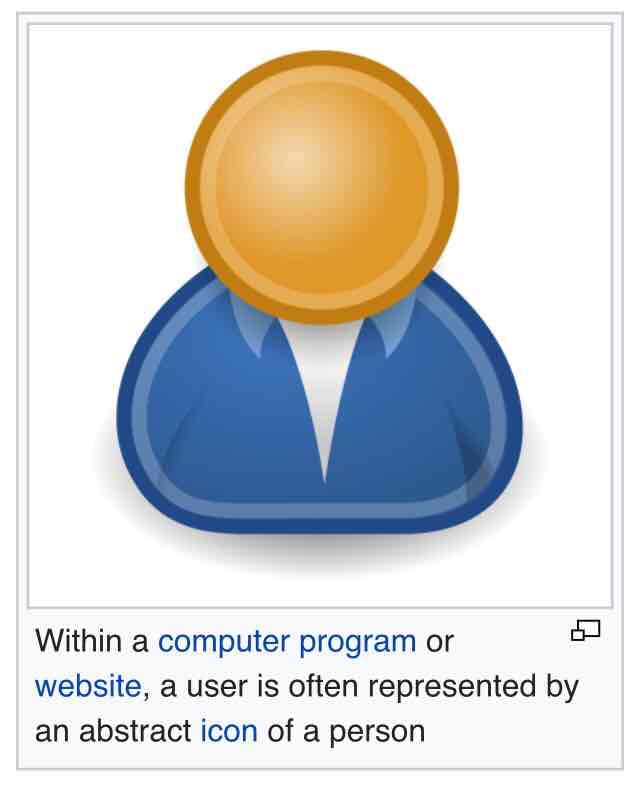 Leeza Pritychenko
What does it mean to be human, when viewed through the lens of digital media and technology? Leeza is a multi-disciplinary artist and graphic designer based in Amsterdam, whose work centers around exploring this question. She merges dark existentialism and the eeriness of the subconscious with nonsense and questions the habitual reality around us. Leeza is currently juggling between an independent art practice, freelance projects, VJing, and a career at Wieden+Kennedy in Amsterdam. She'll be joining us for The Hmm to talk about the parallels between ancient religious festivities and modern raving, and the role of the VJ as a guide to other worlds. Link

Julia Janssen
Julia is design researcher, artist, and lecturer with a background in Graphic Design. In 2016 she made the statement "We have been enslaved by the data business" and dedicated her practice to this phrase ever since. Her studio investigates the social impact of technology: the changing definition of privacy, ownership rights of personal information, the monetary value of data, and the future of (digital) identity. She'll be joining us for The Hmm to talk about her latest project, 0.0146 seconds | We Do Not Accept, a collective read-out-loud performance of privacy policies that functions as an act against the exploitative mechanics of the data economy for the sake of control over personal information. Link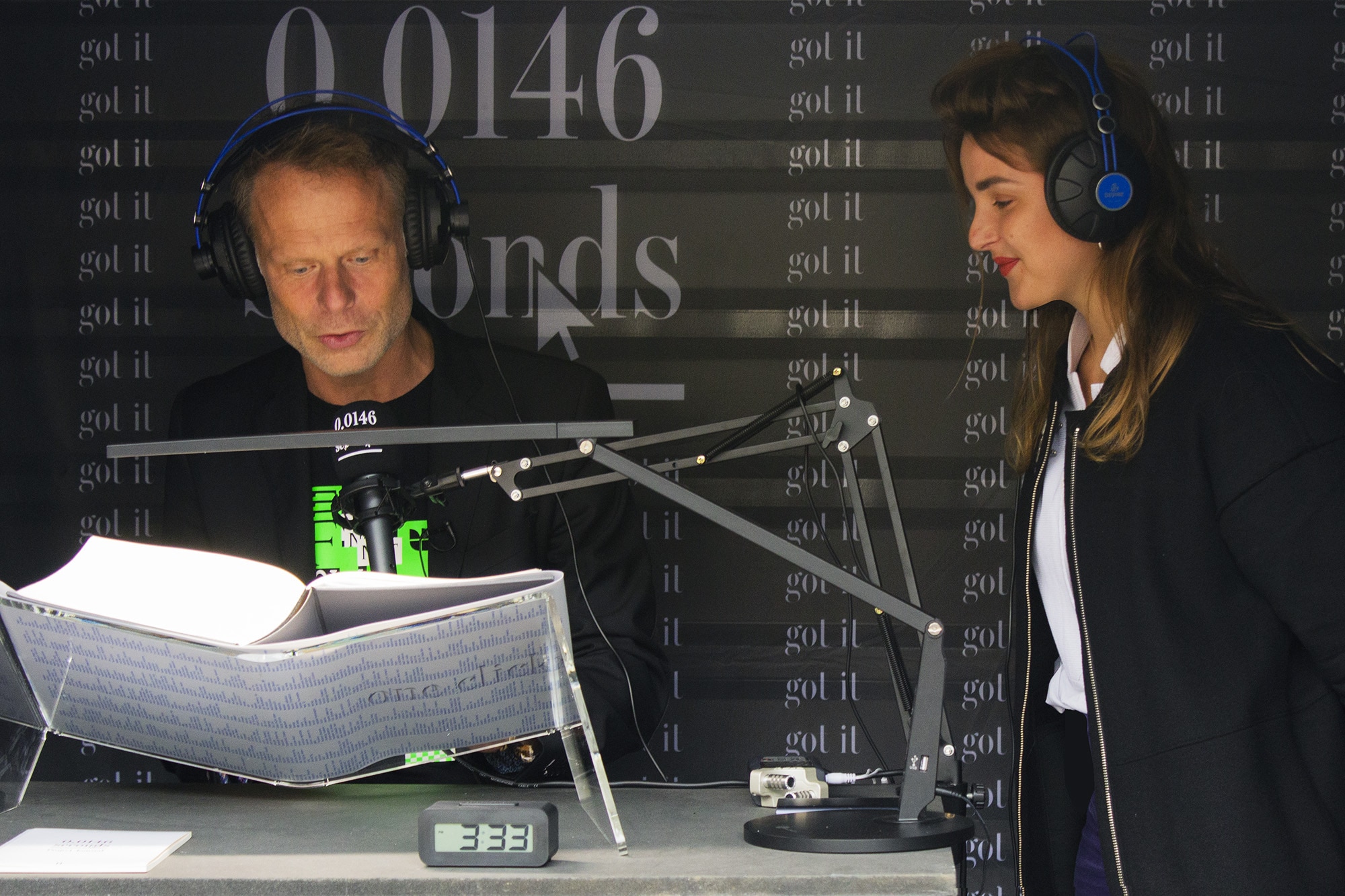 Florian van Zandwijk
Humans and technology are inseparably interconnected. This fact usually serves as the basis for Florian's projects, which often take the form of simple interventions and written or video essays. Florian researches topics from his own perceptions or hypotheses, often switching between the online and offline world. By filtering and rearranging his collection of found and self-made material, he tries to provide insight into, and make a statement about, contemporary themes in culture and technology. Florian will be joining us for The Hmm to talk about, and share the methodology for, his graduation project The Ball, The Field, The Arena. Link

Date: Wednesday December 4
Time: Doors open at 19:30, we start at 20:00
Location: VondelCS,
Vondelpark 3

, Amsterdam
Tickets: €8 pre-sale / €5 for students , €9 at the door/ €6 for students